Meet the Drivers
Anderson, Albert III
(#2, Numb Thumbs Racing)
Hometown: Stafford County ,VA
Age: 50
Nickname: America's Driver
Hobbies: Enjoying live Saturday night short track racing at Dominion Raceway , Iracing , fishing and spending time with family.
Father of two
I'm also a fan of classic country, old school rap and heavy metal.
Clay, Brad
(#31, North South Motorsports)
Hometown: Hamburg, PA
Age: 35
Marine Corps Veteran
Occupation: Kiln Supervisor at Glen Gery Brick
Hobbies: Drag Racing, Motorcycle riding
Ferrante, Anthony
(#59, Spatium Racing)
Hometown: Tecumseh Ontario, Canada
Lives in: Corona California
Occupation: Automotive 3D Design Modeler.
New to iRacing since Feb 2022, came from years of playing Grand Turismo and Forza Horizon, used to be on console both PS3 and PS4, been gaming on PC for 3 years. Used to play semi-pro Soccer back in my 20s, now I just enjoy the competition that iRacing and generally Sim Racing has to offer while having good sportsmanship, and having a fun time. Also love driving my trucks in American Truck Simulator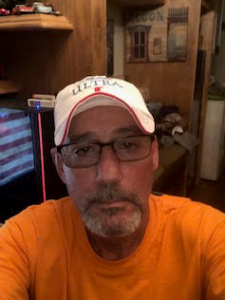 Gray, Richard
(#110, Numb Thumbs Racing)
Hometown: Concord, N.C.
I was born and raised in Concord N.C only a few miles from Charlotte Motor Speedway so racing has always been apart of my life growing up . Joining iRacing and finding the great community of NTG and joining the NTR team has become a way to bring out my competitive nature . As everyone should know my favorite alcohol beverage is good ole Michelob Ultra and that's how I got my nickname on track .
Holland, Richard
(#5, OutKast Motorsports)
Lives in: Machias, ME
Age: 42
Long time iracer. Here to have fun racing with friends and other competitors and to win races and maybe a championship. LEETTTSSS GOOOO!!!!!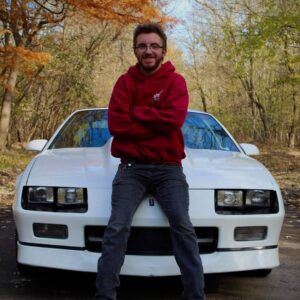 Klinckhardt, Jacob
(#95, FK Racing)
Lives in: Missouri
Age: 21
Hobbies: Working on cars for a dealership, Doing house projects
Got into Iracing back in 2014 and been on and off since then. When COVID hit I got back into Iracing and started league racing. Always competitive and strive to be one of the cleanest drivers on track to make my sponsors DEP Graphics and Hoopties Garage proud.
Littrell, William
(#0, No Team)
Home State: Mississippi
Lives in: Alabama
Age: 35
Hobbies: iRacing
Raised up at the dirt track my dad ran and raced dirt karts growing up. Have been a Jeff Gordon fan my whole life.
Mathia, Brendan
(#4, No Team)
Hometown: Bonner Springs, KS
Lives in: Dallas, TX
Hobbies: Go Karting, Fishing, and Writing
McNeal, Logan
(#12, McNeal/Hawley Racing)
Hometown: Lancaster, OH
Age: 24
Hobbies: Hunting, fishing, playing video games, and drinking cold Miller Lite.
I have a beautiful new girlfriend so hopefully I can win some races to impress her. I have a dog named Georgia. My favorite Nascar driver is Ryan Blaney. I am new to Iracing but am loving it so far ! #RaiseHellPraiseDale
Morrow, Justin
(#46, Davidson Motorsports)
My name is Justin Morrow and I am a Senior Programming Engineer at Bernhradt Design. I am an accomplished product design engineer, and I enjoy using my skills to making furniture of all type. I graduated from CCC&TI twice with Associate Degrees in computer programming and mechanical engineering technology. I also have my home business, JP Design, where I do graphic design, 3d design and 3d printing.
O'Corriveau, Nolka
(#92, No Team)
Hometown: Odanak, Canada
Age: 37
Being a Native American who grew up on an Indian reservation, I have always been passionate about car racing. F1, Nascar, Indycar, Stock Car. My first and last stock car victory on ice was in February 2011 when I started from last place. I went up the 40 cars and only at the final lap in the last corner I passed last car to win the race, it was memorable. My last Victory on Iracing also dates back to 2011.
Last year I participated in many races on iracing being sponsored by the company Swift life styles in the Arca category, Nascar Gander Truck series, Indycar, Nascar Xfinity. I finished 5th at the Indinnapolis 500, I had a total of 9 podiums but I couldn't get back on the first step.
I am on Iracing to participate in the biggest car racing events in esports, I intend to try my luck again at the Indiannpolis 500 in 2022.
Rivera, Jose Luis
(#20, FK Racing)
Hometown: Chicago, Illinois
Hobbies: include some guitar playing, gym time and livestreaming. Along with Sim Racing.
Favorite liquor : Smirnoff
Sponsor: Racelab
Nicknames: "Fear" or I guess in this league "Storm" lol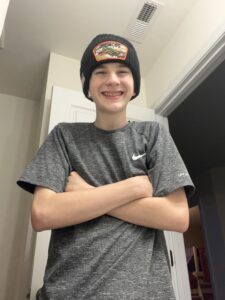 Whitlock, Hunter
(#24, Spatium Racing)
Hometown: Powhatan, Virginia
Age: 16
Hobbies: bowling, soccer, and playing video games
Favorite NASCAR Driver: Denny Hamlin
Williams, Cody
(#14, OutKast Motorsports)
I have a true passion for motorsports. I have been a Racing fan since I was 5 years old and have been sim racing on PC since the original NASCAR Racing game by Papyrus in 1994. I have owned and played every Papyrus racing game since and made the transition to IRacing in 2013. I enjoy all sports but NASCAR is in my blood. I enjoy the competitive and strategic angles of motorsports and that has evolved into my passion for Sim Racing. I learn something new almost everytime I hit the track and that keeps my interest in IRacing strong along with enjoying all the friends I have met through the years thanks to Sim Racing.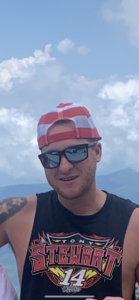 Winker, Kevin
(#42, Davidson Motorsports)
I am 29 years old, an US Army veteran and currently live in Slinger, WI. I currently work as a concrete ready mix driver. I have been iracing for almost 2 years now and run a variety of leagues
Fun fact about me; Josh Bilicki, who drives for Rick Ware in the NASCAR Cup series, is my current neighbor.