Meet the Staff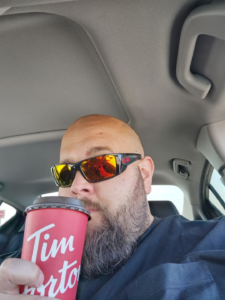 DWToyota4x4 & The Spice
(owners)
DWToyota4x4 and The Spice (Doug) are both the owners of NTG!! DWToyota4x4 real name Derek Welch and The Spice real name is Doug Stuckey! These two met at another gaming community and Derek join this community after Doug. Doug was actually already in management when Derek joined. They hit it off from the start and Doug recommended Derek into a recruiting. Doug's concerns of the community failing so he was trying to find a good recruiter and he saw potential and went for it. Well this started a great friendship and with Derek and Doug's commitment to that VTC Community they put life back in the discord. They worked hard everyday and put tons of effort into the discord but at the same time their visions on making a VTC discord into a Gaming Community would never come to life. Derek and Doug saw holes in the management and they tried to correct but couldn't do it themselves. So a long story short things went sideways and plans and bonds got broken and Derek and Doug was left wondering WTF happen. So in this very Discord that had only three members cause this was a place for Doug and Derek to escape they Came up with the name Numb Thumbs Gaming and soon they got 20 members, then 40, then 50, then 100 and now over 300 in just 6 months!! Their visions for a Great Gaming Community has came true and they are determined to make it bigger and better!!!
Str8motr
(NTG Executive Manager)
Str8motr is one of the guys that has been with NTG from the start and in also a member of the last community DWToyota4x4 and Doug was apart of! Str8 is considered one of the owners of NTG! He has put just as much effort into this community as the two owners have. Str8 is a stand up honest to the point kind of guy and will always be there for the people that matter the most to him! He loves interacting with others in the community and also love getting on Doug's nerves! Str8 is a Truck Driver in real life and is married with kids and strives himself everyday working hard for his family and also putting in hard work here at NTG!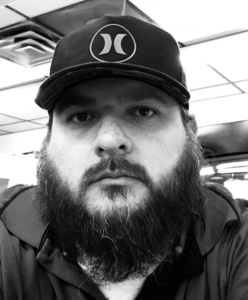 MacN24
(Community Admin, iRacing Manager, NASCAR Manager, Rocket League Manager)
MacN24 joined NTG for the nascar league! Mac is another member Derek and Doug saw alot of potential in and he always shows up for the races and always showed leadership!! Mac loves this community just as much as Derek and Doug! How mac carries himself in the discord and shows respect to each and every member in the discord is the kind of people Doug and derek wants on their team!
Cooker
(Community Admin, Advertising/Website Manager, NASCAR Manager, Wreckfest Manager)
Cooker joined the discord for the nascar league! Well things didn't start off great here at NTG. He thought everybody was ignoring him and he messaged Derek and said he doesn't think he belongs here cause everybody ignored him but Derek re insured him that they wasn't cause his mic wasn't working. But ever since then Cooker has been the biggest star here at NTG! He is our web site designer, Wreckfest manager, Nascar manager and Advertising Manager. As we all know Cooker has disabilities physically but this guy is the smartest and nicest guys youll ever meet!! He never make his disabilities slow him down it makes him stronger and he is the perfect example there's no such things as excuses! He shows if you put your mind to it you can accomplish anything in life! This guy is the face of NTG and hes is the perfect example what NTG really is!!
Cubbyybbuc
(Community Admin, NASCAR Manager, iRacing Manager, Rocket League Manager)
Cubbyybbuc is another guy that Derek recruited. This dude has been another great addition here at NTG. He joined here for the nascar league and has been at every race since and really became one of the favs here at NTG! This guy didnt take long to be apart of the management team cause Derek and Doug sees alot of potential in him. His dedication and him wanting to better this community will help NTG go places.
Dr. Pepper Gaming
(Community Admin)
DrPepperGaming has been with us from the start. He was also with Derek and Doug at the last community and also seen the problems that they seen as well. So of course he loved the idea of NTG and followed Derek and Doug and is a huge part of the success here at NTG. His personality and determination is what make him a great fit in our management team. He loves helping others and he loves driving that truck on ats for Spatium Trucking!