Announcing Our Upcoming iRacing Leagues – Beginning March 27th, 2022
(February 22, 2022) – Today, we proudly announce the event dates of our paid truck league partnership with HTL Racing. We are extremely excited to be in a partnership with HTL, bringing iRacing drivers 2 great leagues in one Discord server! We are proud to introduce the HTL Next Gen series presented by DEP Graphics and the NTG Truck Series presented by Davidson Builders.
Starting March 27th Numb Thumbs Gaming will be hosting the first race of this partnership with an 80 lap race at Daytona International Speedway presented by Lone Star Racing, broadcasting live on SBRN! The NTG Truck Series is as follows: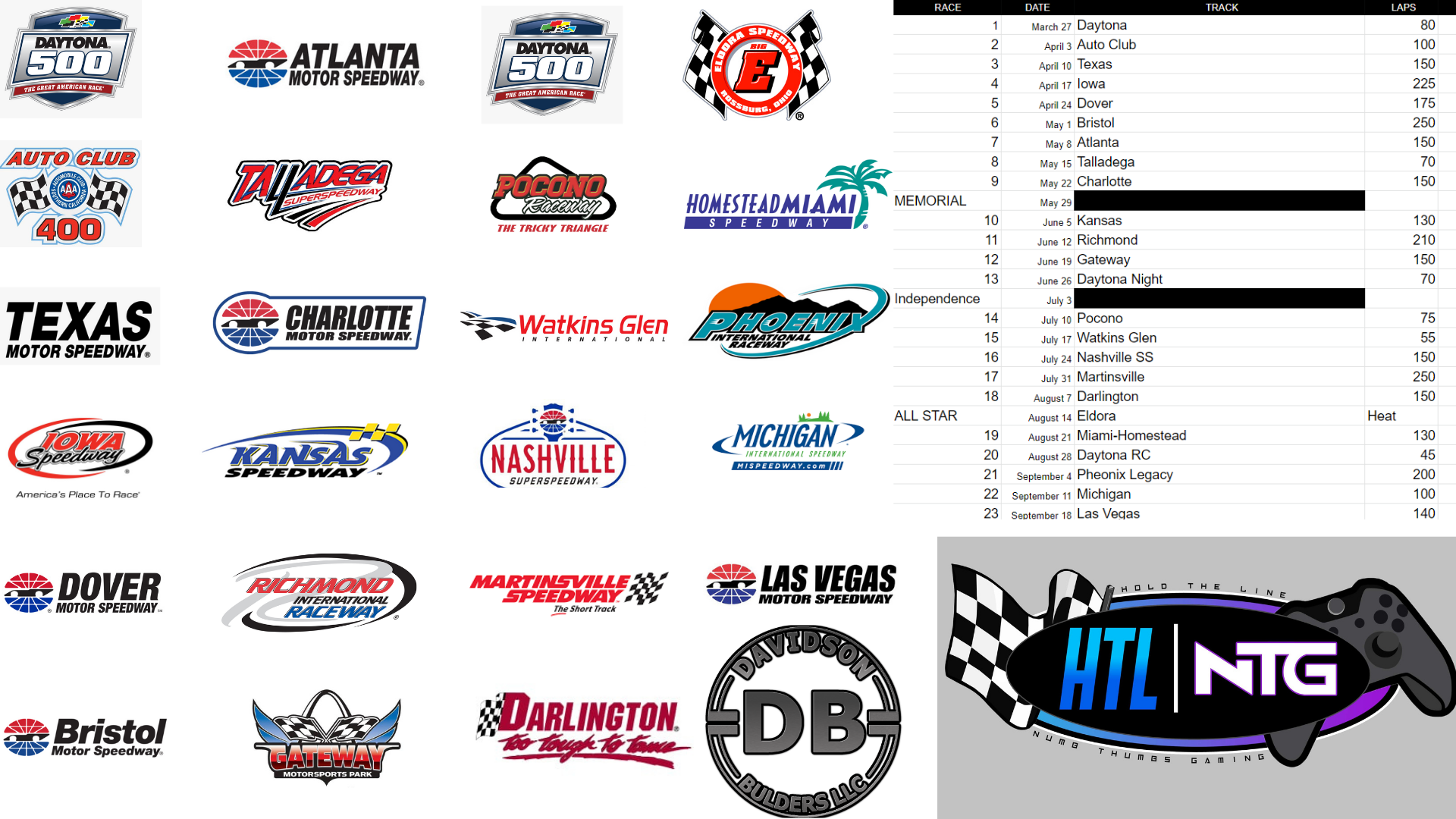 Thanks to our incredible sponsors DEP Graphics and Davidson Builders, we are ecstatic to announce that all races will be professionally broadcasted live and payouts will be paid to drivers in each series!
To make this more realistic, and like NASCAR itself, we are looking for race sponsors to help enhance the experience of the leagues, but also to help promote other businesses that are within our community.
Click on the button below to join the two paid leagues today!
Join our NTRL|HTL Discord Server Today
Also, for beginner iRacing drivers, we will be hosting a free ARCA league within our main Discord community!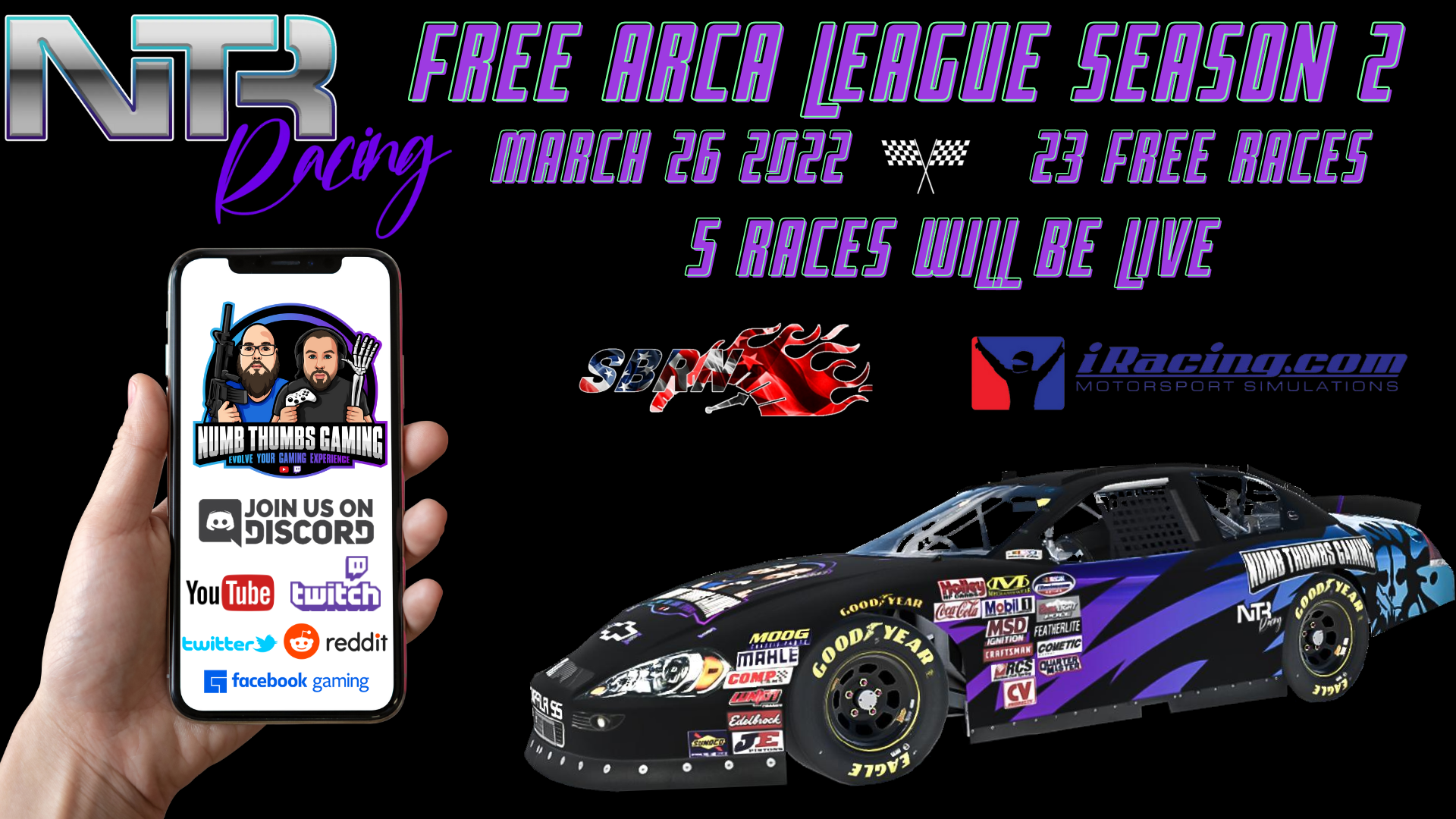 This is our Second season of ARCA in Numb Thumbs Gaming. After a first successful season we are back for season 2. We will be running 23 races + a All Star race with 2 drop weeks, this can help you if you have a bad race or can not make it to the race. 6 Races will be broadcast including the All Star Race. March 26th at Daytona, April 23rd at North Wilkesboro, May 21st at Talladega, August 6th at Daytona, August 13th The All Star Race at The LA Coliseum, and the final race on September 17th at old Atlanta. This is a welcoming league for you if you are a little newer to iRacing or if this is your first league. To sign up, click the button below and sign up in the iRacing free sign ups! Sign up with your preferred number and your iRacing name and we will send you a invite to the league on iRacing.