NTR NASCAR Heat 5 Xfinity Series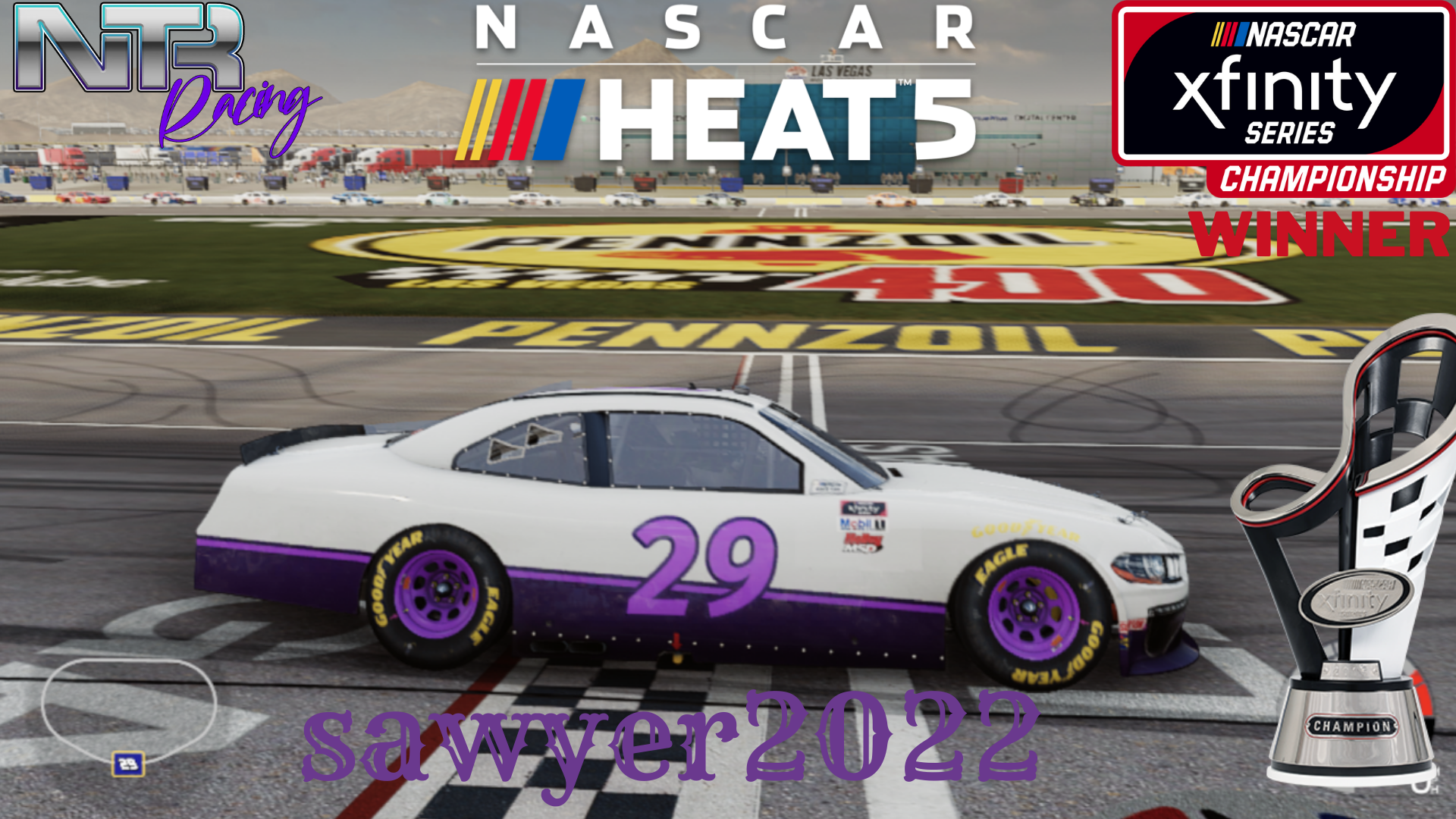 The Numb Thumbs Xfinity Series is for our Intermediate Drivers that are on their way to prove themselves they are ready for the best of the best here at NTG! The multi League system was created by DWToyota4x4 for drivers to prove themselves worthy of driving with the best drivers! This system eliminated races ending up being ran 90 percent under cautions and it also gave the guys much need training before entering into the Cup League! This is the 2nd year NTG has had this system and it has made the League even more popular!! The Xfinity Series here at NTG has over 40 drivers and growing everyday!!! If you want to join and race with the best of the best in Heat 5 and a huge gaming family then what are you waiting for come join the NTG Discord Today!!
Basic Rules
No three-wide racing on restarts until the back stretch (if track allows)
Before the race, NASCAR management will describe how to enter/exit pits accordingly
There's a time and place for aggressive driving, and the first lap is not the time! Be patient, give and take
Calling people names or angry outburst is not tolerated in chats

1st Offense – Verbal Warning
2nd Offense – 4 Tire Pit Stop
3rd Offense – Automatic DQ

No yelling in the mic or calling other drivers out during the race! We point out issues in a post-race drivers meeting
If you have a poor internet connection, you will be asked to go to the end of the line until connection gets better
Keep drama out of voice/text chats please.

If there is an issue with another driver, please DM NASCAR management so we can review/take care of the situation

We call manual cautions!

When caution is called, stay in your position and do not try to warm your tires (IT DOESN'T WORK).
If you spin out under caution, you will go to the end of the line.
Admin will say when pits are open and/or any wave arounds
Keep VC clear so admin can communicate and call the restart

When setting up the lobby, please keep voice chat clear of any noise and background noise

Admins will mute people if needed

Disconnects do happen. If you disconnect (DC) before the 5th lap of a race, we will back out

This will only happen once.
If a player DC's again, we are terribly sorry!
League Rules
Our league is based on skill.

You must show that you can hold your line and not cause wrecks

You must race at least 2 races before moving up to the next series

This is at discretion by NASCAR management
If drama proceeds, upper management will get involved

All truck series drivers that start in trucks can continue the points race even if you are invited to move up

So if you get invited into cup, you can continue to race for the championship.
Cup drivers who did not start the season in trucks are not awarded points or wins

All drivers must report in VC 10 minutes prior to the race for a drivers meeting

Admins will point out any issues/announcements prior to the race

Any drivers who break any of these rules will be dealt with accordingly